Well I am all out of tags and I have a garage to build. I started with 2 weeks in the Mark Twain in SE mo. Tagged 2 good birds there. More men again this year. All were from out of state. Ran into 4 guys in one morning. Both of the Mo birds were very nice 2 year olds. Came back to Pa and called up a good gobbler for my 14 year old son, je just could not get a shot. I hunted Monday the 5th and had my #1 brd on the ground and then on the 6th #2 came to the call at 0700. I could guess he was a 3-4 year old.
SO now it is all about getting Jr. his two and working on the 32x48 garage. Good luck to everyone who is still chasing them, and remember, it all could be over in 30 seconds.
The Fullfan
Mo #1- 23.50lbs
10.50 Beard
1" spurs
Mo #2- 22 lbs
10 Beard
1" spurs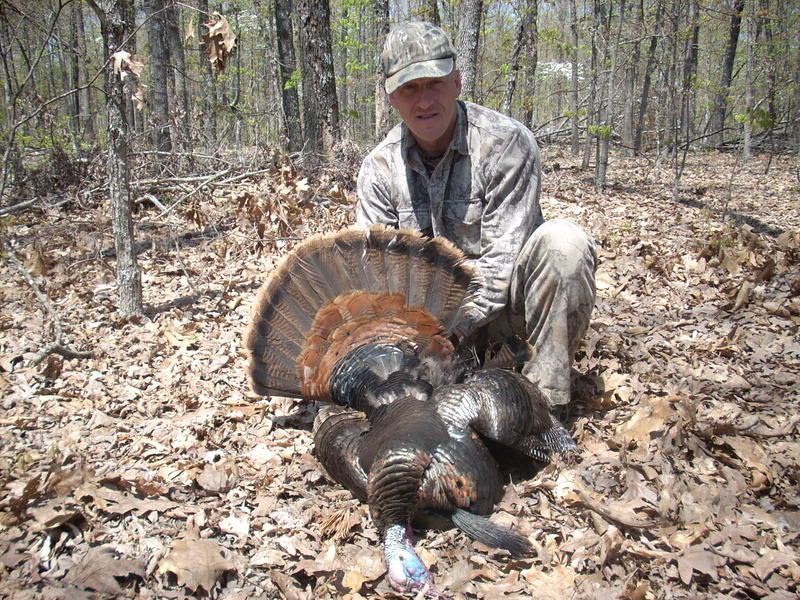 PA #1 20 lbs
10 .50 beard
1" spurs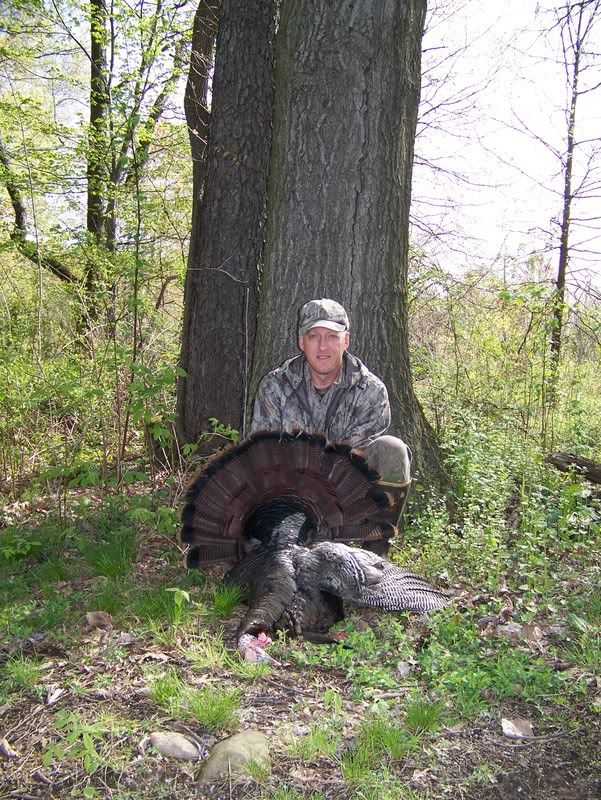 Pa #2 21.50 lbs
9.50 beard
1 1/8 spurs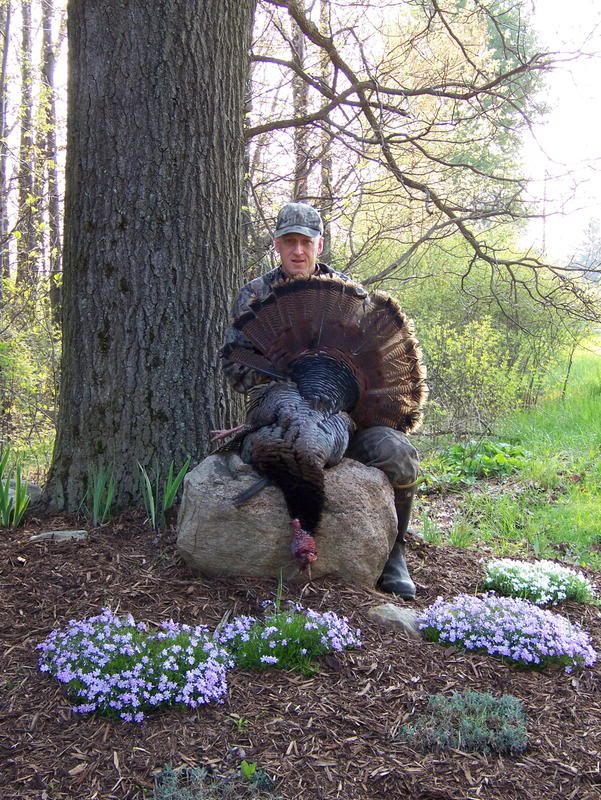 Here are a few other pic's from Mo. One of the local boys got two great mulit bearded birds, shot them in the same woods one day appart.
Local husband and wife team, it was her first bird.
Mo. bird I called up for my father in-law. We were setting side by side. Great hunt, When we get together most times something is going to get shot at or killed.