[sm=s14.gif] I have to admit I am just a little depressed and want to know if you all ever experienced this.....
I, through the turkey season, saw this 2 year old gobbler every morning for about a week strutting in a field by my house. I finally got some time to hunt and that morning I was able to call him to me and then .....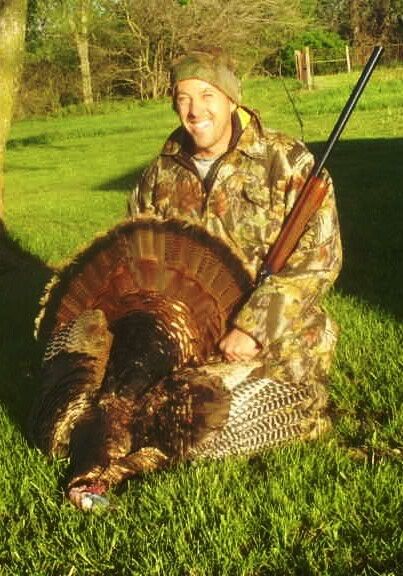 Here is my delima.... Turkey hunting is THE one sport where I think you get a certain "connection" with the bird you are hunting.
Think about it.... Doves, quail, ducks, and other game you scare them up and BOOM their done. Turkeys (as is normally the case with me) it takes me several times of going back to them same location before I get the Tom who has been outsmarting me. I learn where he roost, where he lands when he flies down and what call it takes to come away from the lady hens....
Then when I seal the deal with the shot- I feel excited (of course) but then- your friend is nothing more than a delicous breaded turkey dinner to come.
I think it means more to me also because the hunting I do is around my house and so I see these birds often unlike someone who drives 60 miles to some land to spend a day hunting.
[&o]Can someone hand me a tissue as I take a bite of my friends leg[&o]