Rules are simple guys, make as many suggestions as you like and the winner will get this call. I am looking for a name for this call, as it will become part of my regular lineup for the fall. The contest will run on this board and several others until 10 pm August 1rst. With the winner being chosen later that night by Puppypopper and myself. Just think, you can have the satisfaction of knowing you gave this call a name and having the first one off the lathe ready for work. But let me warn you, I will not be responsible if you rip into this call in closed doors. It is meant to reach out a great distance and get their attention.
Thanks For Your Time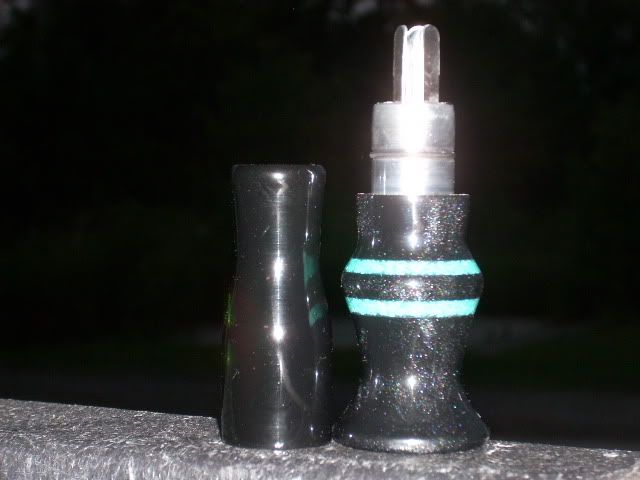 This is a long range call. It has 3 JC reeds in it. The body is black pearl acrylic with turquoise bands. The post of " My New Toy " is the prototype for this style call.
So help us give it a name, You Just May win this call.