A few calls that I made recently.
The first one is Bubinga with a Zebra Wood inlay. Two of the calls are ceramic and the other two are slate. All of the calls have crystal sound boards.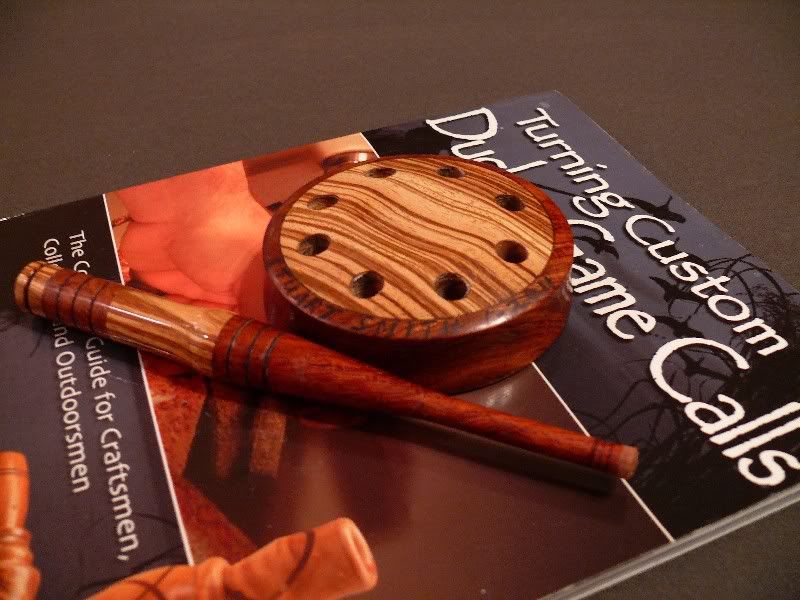 The second one is Maple Burl that came from a tree that is on a farm that I turkey hunt in Clay County, Tennessee on the banks of the Obey River.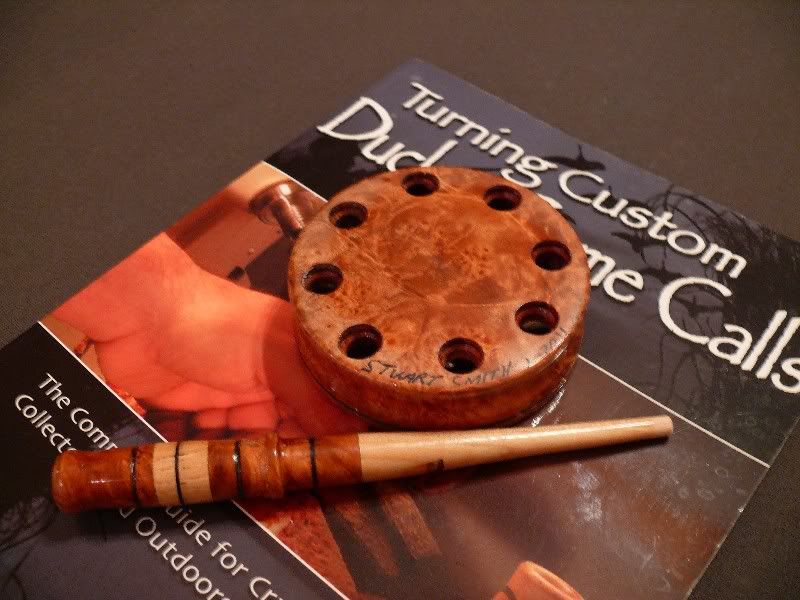 The third one is made from Padauk with a Maple Burl inlay with a Indian Head penny inlayed in the center for good luck.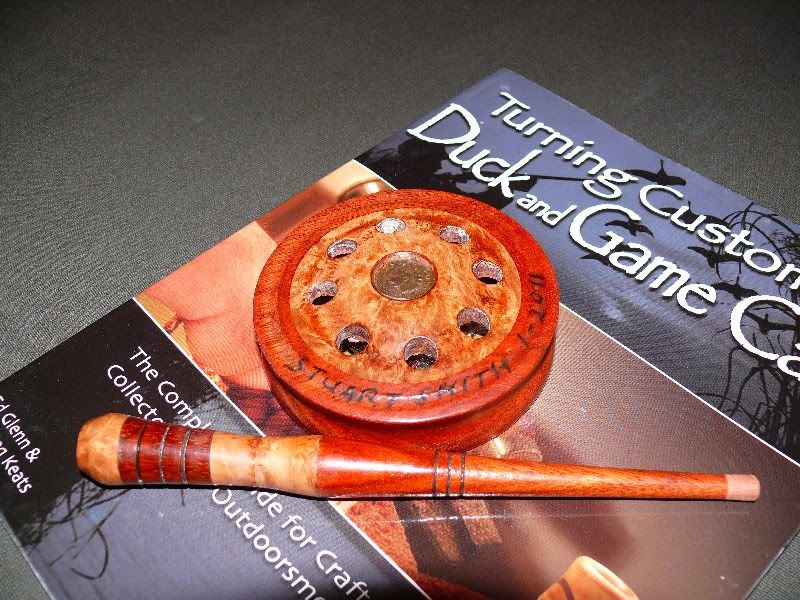 The last call is Bubinga with a Maple Burl Inlay. The cap on the striker is made from a Whitetail Deer antler from a buck that I shot a few years ago in Lowndes County, Alabama.