These are 5 of my 7 calls going to Nashville Thursday to the NWTF call contest.
The other 2 are the 1270 y/o oak and punky oak I have posted before.
Thanks for looking!!!! I'll let you know how it goes.
Weathered Maple slate over glass
Curly Maple slate over glass
Camo laminate ceramic over slate (sweet sounds and purrs!!!)
Paduak Glass over slate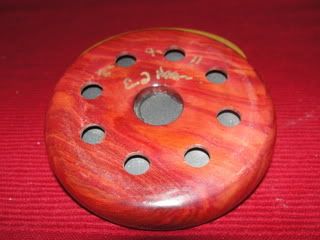 Osage glass over glass- another sweet talker!!!