Im new over here. Ill share some pics and stories from this past spring
Well my buddy Kit and I headed deep into the cypress Friday afternoon on foot.
It was a decent walk out with the cloud cover and wind. We were going to stay and hunt Sat and Sunday but backed out early. Half way though our hike my heels started hurtin so I put on another pair of socks. When I pulled my boots off I was a little pissed when I saw the blister that were starting. I was also getting a little worried as we were not finding much water. The way were figured we would need water by the time we got to our destination.
When it boiled down to it here is what I packed.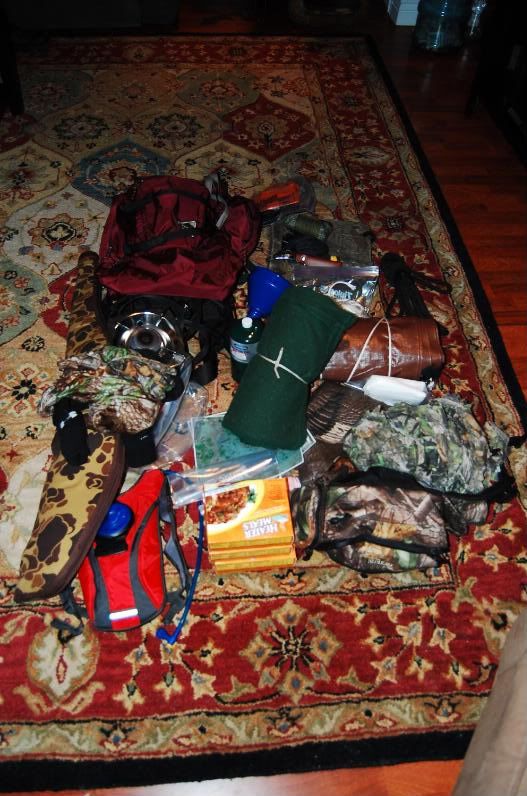 Here is what that looks like on your back.
Here is Kit and his sissy size pack
So as we made our way to our camp site we really got worried about water. We knew we would have to dig in a flag pond as they all were dry.
We set up camp and headed out with sore backs and feet to get some water. We hit the middle of a swamp apple pond and started digging in the muck. We hit water about a foot down and cleaned the hole twice before dipping and running through coffee filters. We got 4 gallons and headed to camp.
Here is what our water looked like.
We boiled some, filled our camel packs and layed in our hammocks as the sun was going down. Here is a pic of kits nice jungle hammock made by Clark.
While eating an MRE and watching the sun go down a bird fired off twice on the roost to the south east of us. Awsome! Game on tommorrow.
We slept well! We got up early to grab a bite and head towards the roosted bird.
The bird started crankin at daylight and we worked our way (a lot further than I thought) to the strand he was in. There was also another bird gobblin in the strand across from loud mouth so we eased between them and hunkered down about 100yds from 2 diferent birds in 2 different directions.
A quick game of paper, rocks, scissors put kit as the shooter. Dang it!
So I got out my slate and let him know there was a lone hen waiting for him in the myrtles to the west of him. 10 minutes later he was blowed up 15 yds from us and Kit sent him a flurry of #5's. Shoot I bet it was 6:50 or 7:00. We stayed calm for a while then let out some war woops. I looked in the direction of bird number 2 and told him Id be back next year.
With my turkey season in front of me I decided to pull out and get my heels rested for the wars to some. So we went back to camp took some pics and started the long hike out.
Kit's bird had 8 3/8 with 1".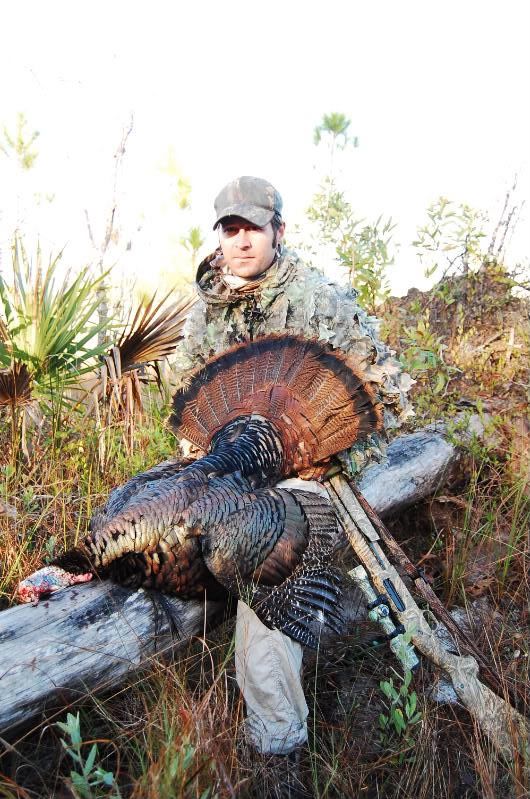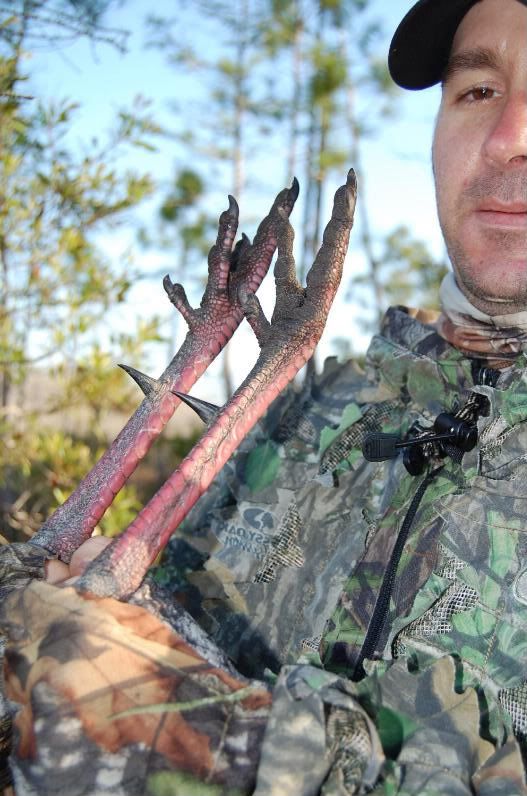 What a hunt!!!! No more callin birds up for other folks this year.
Oh if you are wondering. My heels are just great
Time for rest. That 15+ miles in a day and 1/2with 40 lbs on your back is tuff.