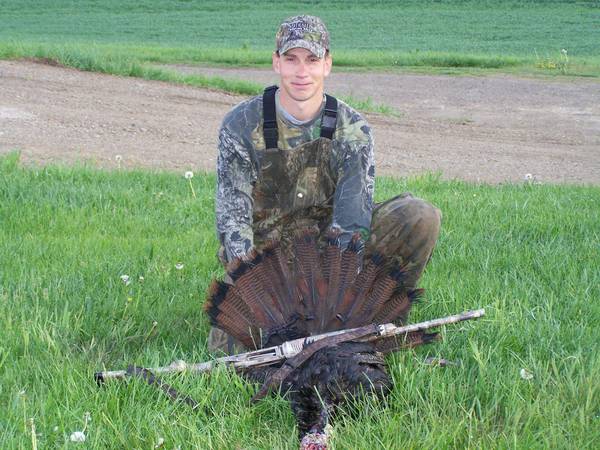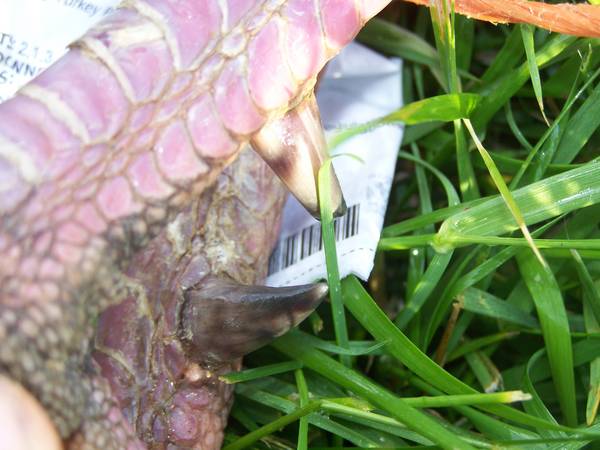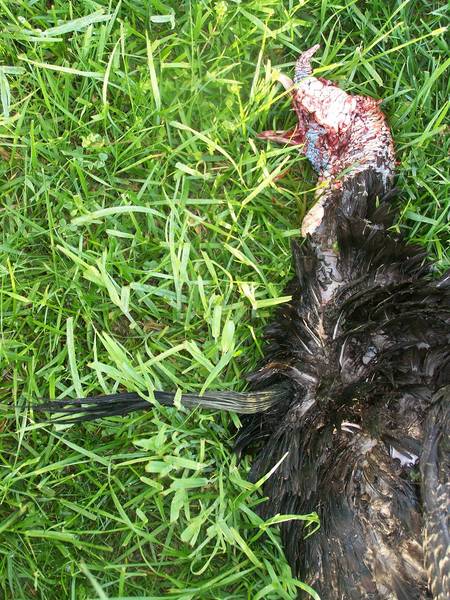 Haven't posted in this new forumn, job, kids, etc. have kept me away. Anywho, I finally go lucky here in Kansas this morning. I've called in 2 for my brother, killed one, missed one, but haven't been able to get in the right place for myself.
Only been hunting weekend days here and there, but have watched birds pitch down out of a wood lot surrounded by drainage ditches and work there way down one particular ridge through the fields. Finally decided to go to where they had been going prior to flydown. Got setup on the backside of a pushup terrace, lying flat on my belly with 15" tal grass in front of my face. Parted the grass just enough to see, and waited. This bird finally worked his way down the ridge close enough for a shot. Several birds in the field, and two other gobblers. Shot, and he did a backflip. Started flopping, and made it to his feet before I could get to him. Shot again as he was running, missed/too far away, and he took off flying. He curved down to the timber, and looked a WWII plane going down. Heard a loud smack, and went running down to where I last saw him enter the timber. Found him crouching by the base of a tree, and finished him off with a third shot. Looked up on the tree, and it looked as if he flew smack into the tree!! Wasn't exactly textbook, but he is in the bag.
1 1/8 and 7/8 inch spurs, one was broken off. 10 1/2" beard and 22 lbs.
One tag left, and will try to take that one with my bow. Yes, I am crazy.