It's been a busy fall here are the results of our elk hunts in Arizona. Didn't do as well as expected but still had a lot of fun and took some bulls. The bulls were bugling like crazy the first three days of the 14 day hunt. We called in several 330-360 bulls but the hunters passed on them. After the third day the bulls quit bugling and we had to sit waterholes and wallows. They wished they would have taken the 330-360 bulls. Like I've always said if they are good enough to take on last day they're good enough to take on the first day. All in all only one hunter went without filling their tag.
we did call this bull using some mouth calls you all may have heard of Dead End Game Calls. Tried them for the first time and like them a lot along with his scent eliminators.
we took this bull sitting a waterhole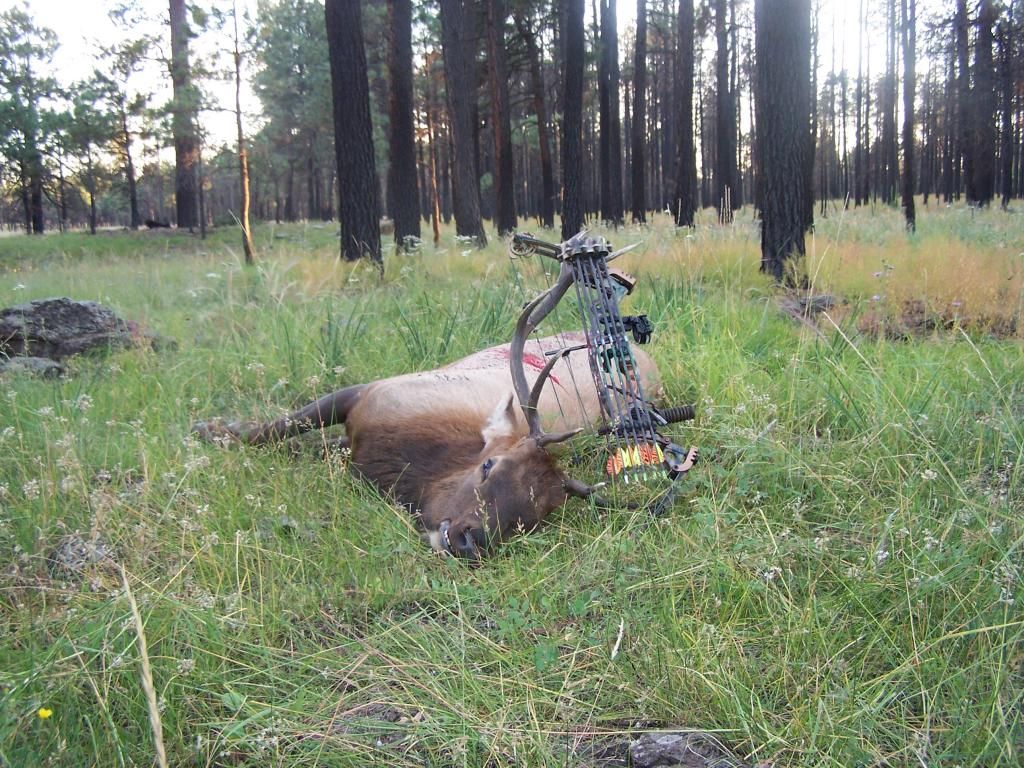 This is a very nice 387 bull a guy we met up with while hunting. he took this on the third day and we spent the rest of the day helping him pack this elk out.
I helped this young man take this cow elk on a Juniors hunt as you can see by the picture he was very pleased with his first ever big game animal. this was my most satisfying hunt of all the hunts.