Uncle Nicky breaks the ice for Team 2!
Bird #1- nice GA gobbler, called him in from 300+ yards across an open field, using a gobbler decoy, hen call, and a gobble tube. 21#, 1" spurs, 10" beard.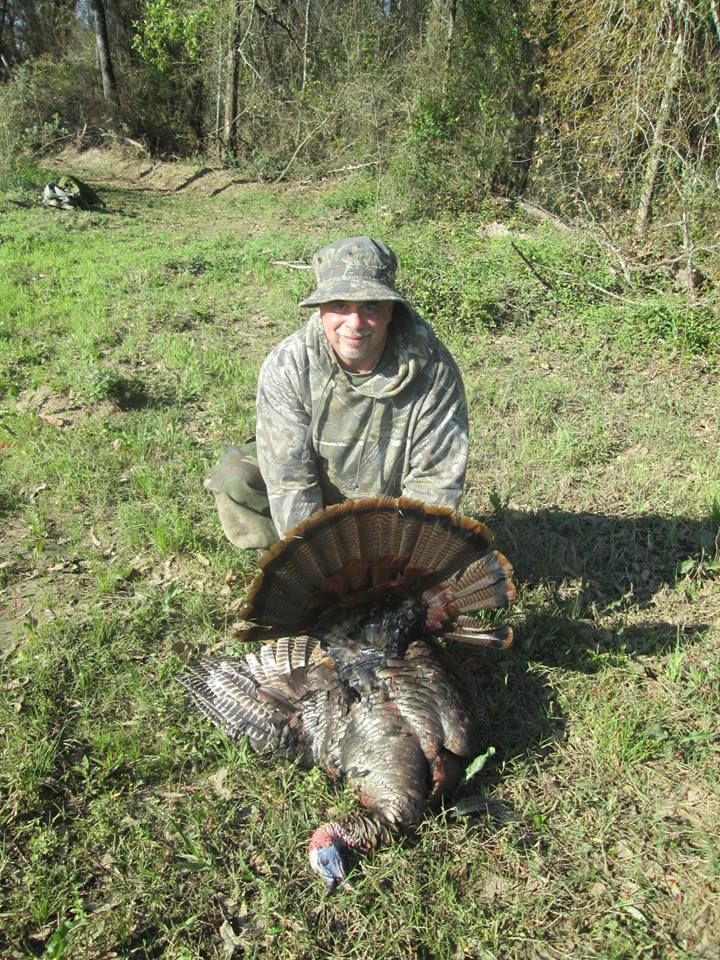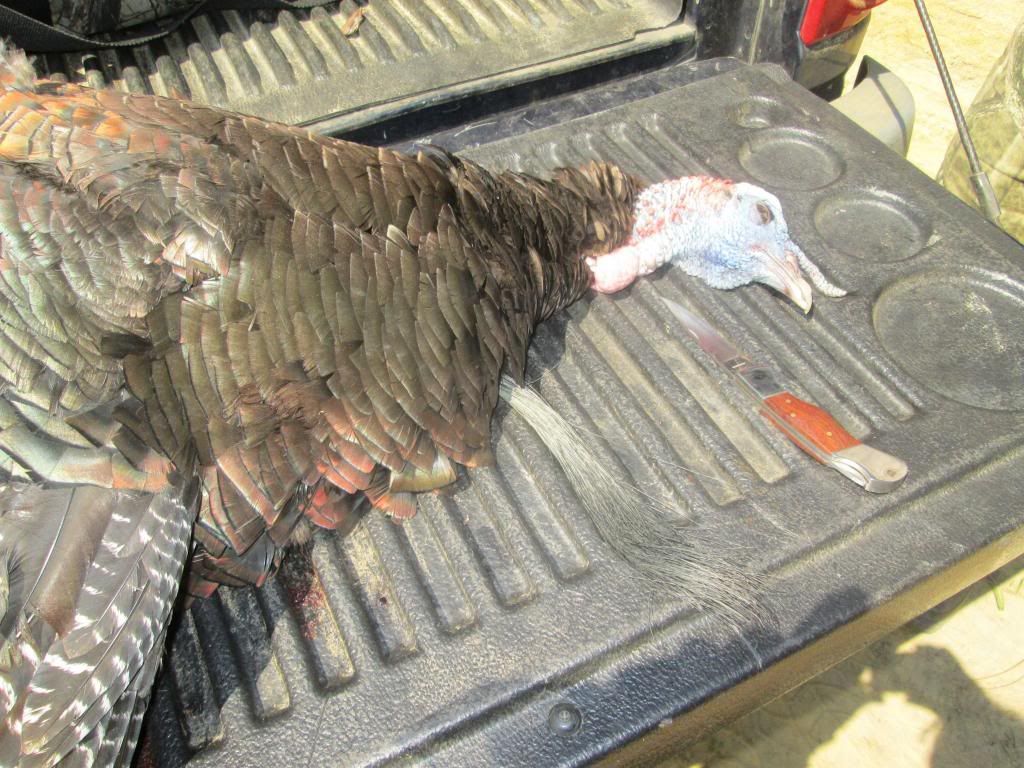 Bird #2-missed a slam dunk shot at 30 yards, no picture to post.
Snuck silently into my afternoon set-up, once again using the gobbler decoy. I was taking a snooze when I looked up & saw him. Not only missed once, but twice.
Bird #3-GA jake, shot him in the piney woods, called him in off of the roost gobbling. Was too easy to pass up, the devil made me do it!!